JD Neuhaus Hoists
Do you need advice, information or price for JDN hoists?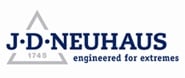 We are distributors JD Neuhaus hoists , a German mark specialized in the manufacture of
pneumatic hoists for heavy duty rough use. We are located in the city of Monterrey
from where we carry out projects for all Mexico.
JD Neuhaus Hoists models
JDN MINI Tire Hoists
Load capacities: 125 kg, 250 kg, 500 kg, 980 kg
Pneumatic pressure: 6 bar

This mini hoist is ideal for use in the industry and in workshops of different productive sectors that do not need a great performance. In the case of industrial applications that are too demanding we recommend the PROFI Series pneumatic hoists.
Standard features
Economic alternative to hoists with other drive means

Suitable for oil free service

For use in potentially explosive atmospheres

With few components for easy maintenance

Very low engine wear brake system

Lightweight and easy to carry

Suitable for horizontal traction

Extremely precise push-button control with emergency disconnection

Maximum length of control hoses of 6 m

Lifting heights available: up to 8 m

Bag collects chains

Also available with push carriage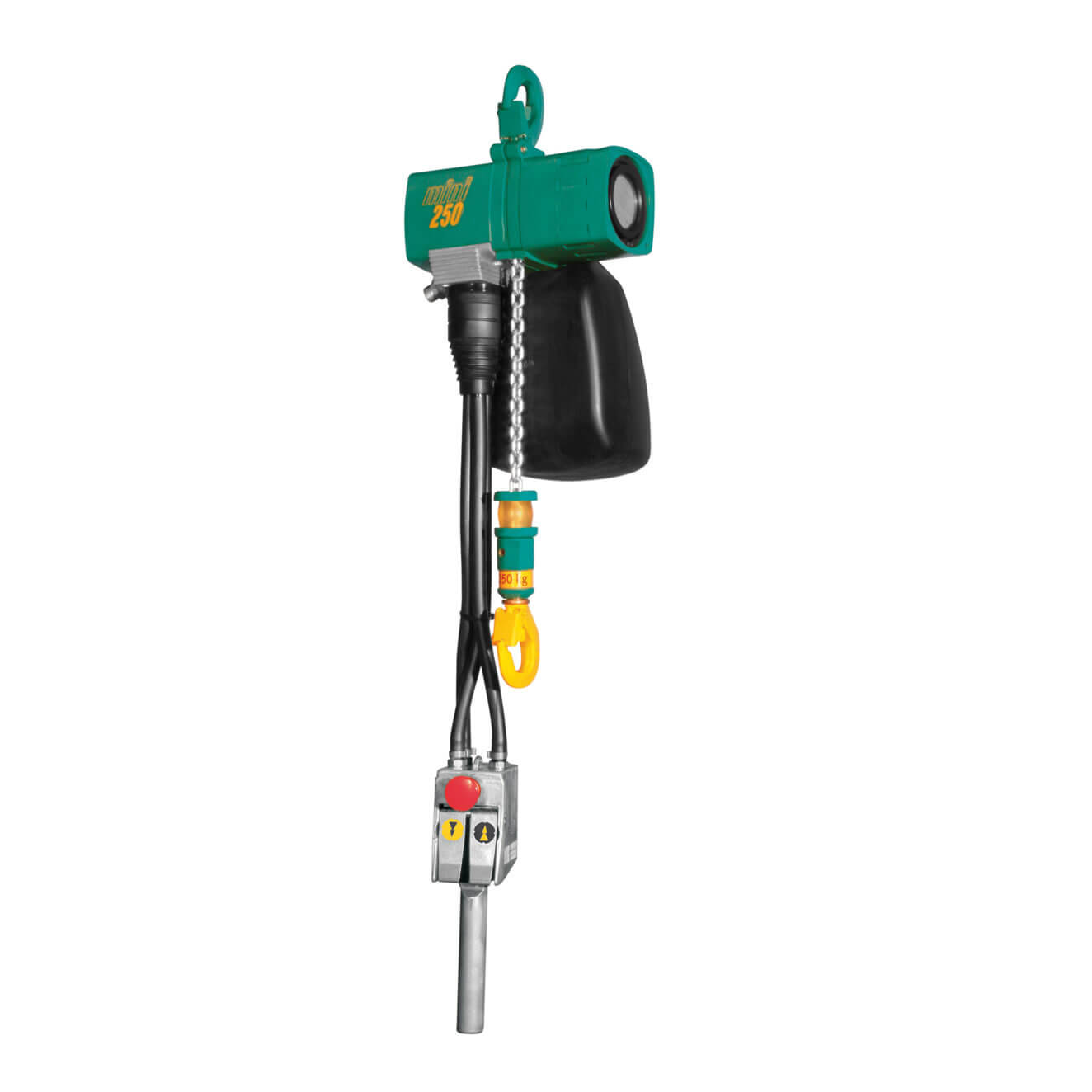 Download Catalog
JDN PROFI Air Hoist
Load capacities: 250 kg up to 100 t
Pneumatic pressure: 4 bar or 6 bar

These hoists have a planetary gear with permanent lubrication, chain and hook of tempered steels of high quality. One of its most important features is that its safety margin against breakage is five times higher than the nominal load capacity.
Standard features
Ideal for use in potentially explosive areas

Accurate and progressive control systems for precise positioning of loads

Easy to use

Suitable for service without using oil

Resistant to long periods of use and high switching frequency

Low maintenance

Low construction height with low weight

Soundproofed Rooms

Resistant to dust and moisture

Usable in temperatures between -20 ° C and + 70 ° C

From 1t capacity with load limiter (in EU version)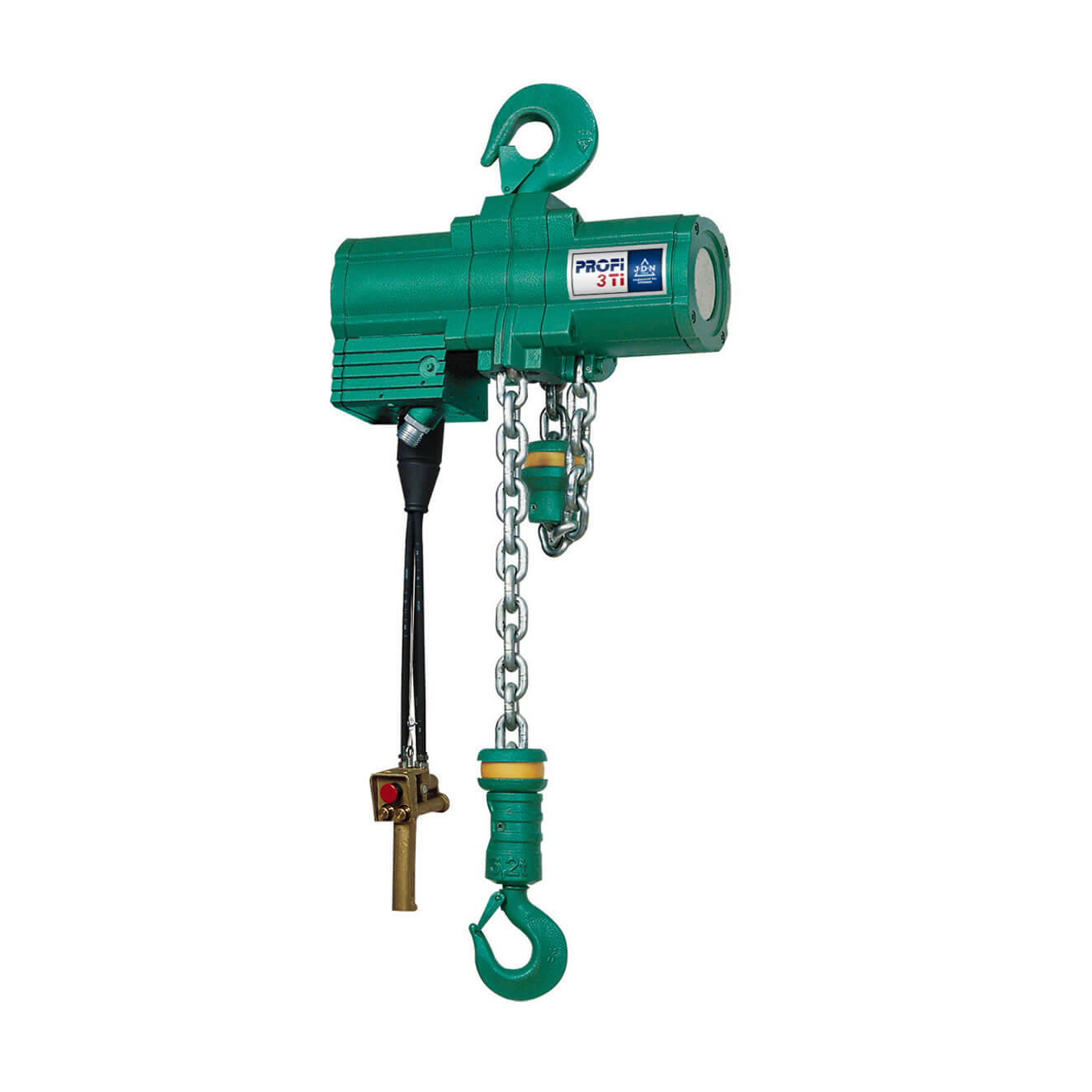 Download Catalog
We also have solutions such as crane trucks, flat carriages, monorail and extra flat mechanisms, as well as hydraulic, underwater and cryogenic hoists Ask for more information here.
When is it necessary to consider the use of JDN pneumatic hoists?
In several industries such as automotive, aeronautics, metalworking and others of extreme use the JDN hoists stand out for their special characteristics:
Longer life than electric hoists

Lightweight equipment, easy to operate and give maintenance.

For use in extreme environments or rough use

Spark-free due to pneumatic operation

Lower cost and maintenance time than electric hoists

Equipment meeting international safety standards
Learn more about JDN hoists
Dinamek has a team ready to help you.
Advice for selection of equipment

Preventive and Corrective Maintenance

Spare parts for sale

Training

Installation

Installation